Massachusetts Airport Transportation
Who would you prefer provides your airport transportation?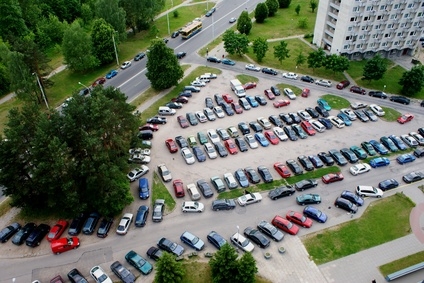 Do you need to catch a flight at Boston Logan International Airport? Do you need MA Airport Car Services in Boston, MA for business or with the family? You can relax with Automotive Luxury. We'll monitor your flight schedule and city traffic to ensure you get to and from the airport stress-free. Contact us today to set up your profile or book Airport Transportation in Boston Logan, Hyannis, Nantucket, New Bedford, Provincetown, or Vineyard Haven.
Customer profiles allows us to keep your itinerary in our system, check for flight updates, traffic conditions for your route and even keep track of special preferences for travel. Our drivers always help with your baggage and can even provide a child seat if requested.
Why bother with airport parking. Avoid the hassle of parking, handling your own bags and paying for parking. Boston Logan Airport parking pictured above can cost as much as $30 a day or more.
And, because some airports are so busy, you often have to check parking availability to ensure you can even get a spot at the airport. Otherwise you may be forced to park off-site and take a shuttle which can add time and additional hassles. Plus you may have to wait for a shuttle which can add additional stress and anxiety to the inconvenience.
Become an Automotive Luxury customer today and join the thousands of people that never have to endure those headaches.
How would you prefer to travel to or from the airport?
Why not travel like a celebrity?
Customers are surprised at just how affordable luxury airport transportation can be.
Please call us at 212-966-6400 to get rates, request special language drivers (Bi-lingual English/Russian, English/Spanish, and many other Languages) or for any questions about Limos, Cars or Buses for JFK Airport Transportation. Contact us today.
Airport transportation and Car Service to these  Massachusetts Airports Statewide.
Service Includes Boston Logan, Hyannis, Nantucket, New Bedford, Provincetown, and Vineyard Haven. 
| City | Airport Code | Airport Name |
| --- | --- | --- |
| Bedford | BED | Bedford Hanscom Field |
| Boston | BOS | Boston Logan International Airport |
| Hyannis | HYA | Barnstable Municipal Airport |
| Nantucket | ACK | Nantucket Memorial Airport |
| New Bedford | EWB | New Bedford Regional Airport |
| Provincetown | PVC | Provincetown Municipal Airport |
| Springfield/Chicopee | CEF | Westover Metropolitan Airport |
| Vineyard Haven | MVY | Martha's Vineyard Airport |
| Westfield/Springfield | BAF | Barnes Municipal Airport |
| Worcester | ORH | Worcester Regional Airport |
A. Worcester Regional Airport – ORH
375 Airport Dr
Worcester, MA
(508) 799-1350
B. Westfield-Barnes Airport
110 Airport Rd
Westfield, MA
(413) 572-6275
C. Northampton Airport
160 Old Ferry Rd
Northampton, MA
(413) 584-7980
D. New Bedford Regional Airport
1569 Airport Rd
New Bedford, MA
(508) 991-6161
E. Norwood Memorial Airport
125 Access Rd
Norwood, MA
(781) 255-5616
F. Lawrence Municipal Airport
492 Sutton St
North Andover, MA
(978) 794-5880
G. Pittsfield Municipal Airport
832 Tamarack Rd
Pittsfield, MA
(413) 448-9790