Tips for Hiring a Corporate Car Service
Choosing the best Corporate Car Service or Limousine Rental Company for your occasion.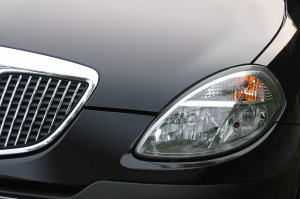 How do you pick the Wedding limo rental service or Corporate Car Service that will give you the best experience?  You may think with so many competing companies out there, that it all comes down to 'Who's got the best deal?.'  But choosing an affordable limo may not be all that easy.  For instance, Is your schedule critical to your success?  Are special services and amenities important to you?  Are you traveling with children that need a car seat?
You're probably realizing that you actually need to be a bit choosier about a Limousine rental company than just finding the cheapest ride. We've put together some tips to help you make the best choice for your occasion.
Check their fleet – do they have what you want?  
Some Corporate car service companies only offer sedans such as a Town Car and even some first class limo companies only offer stretch limos. You may actually do better with a Luxury bus rental, an Airport Limousine bus, a custom Mercedes Sprinter Van, or an easy-to-access stretch limo such as stretch Hummer or Escalade.  No matter how they describe themselves, every corporate car service or wedding limo rental company worth your time should feature their fleet on their website.  If you don't see what you want or are unsure of what you need, you need to talk to someone before making a choice.  A reputable limousine rental company will always be reachable and will always want to hear from you!
Check the number of years a Corporate car service, or Limousine Rental Company has been in business
Business experience is critical where personal service is concerned. There are many aspects to ensuring a successful, first-class limo ride. Without prior personal experience or a personal recommendation, the best way to make sure that everything will go smoothly is to choose a company with in-depth experience in transportation. They know their territory, and they have learned from their mistakes and successes. They are more likely to have thorough training programs along with the best, most proven fleet of vehicles and services for your area.  Even if you find a newer limousine rental company, or wedding limo rental service that you would like to try, you should ensure that their staff and chauffeurs have the experience and background of the more seasoned companies.  Our NYC Corporate Car Service began in 1982. Over the last 30 years, we've become an industry leader because we constantly look at every experience from every angle and ask how we can make it better, more interesting, more valuable.
Check their Reviews and References
Don't take the company's word for what you can expect, find out what others think of them. The company website will usually feature testimonials from satisfied customers and even feedback from unsatisfied customers. However, customers of a Corporate car service, a Wedding Limo Rental Service, or Luxury Bus Rental don't always provide direct feedback to a company.  So you should also visit Yelp, Angie's List, or other local community sites where people can review and recommend businesses.  One important thing to watch for in reviews is:  How does the company respond to bad reviews?  Some companies simply ignore a bad review but the really good ones will respond and strive to understand the customer and take appropriate action.  At Automotive Luxury, we care about every aspect of our clients' experiences, before, during, and after their trip with us.  
Make sure the company has insurance and is licensed to operate wherever you want.
You may find the most affordable limo company but what if they can't cross state lines or toll bridges or carry children safely?  If the information isn't clearly stated on their website, ask the company to provide proof of insurance and license to carry passengers. Keep in mind some companies will only operate within a single city, state, or county.  Be sure the limousine rental company is able to take you safely and securely exactly where you want to go. Automotive Luxury provides limousine services nationwide and we specialize in the Tri-State Area including New York, Long Island, New Jersey, Connecticut, and Pennsylvania.
Check for Safety
Safety goes beyond having faith in a driver and their license to operate.  What about the limousine rental company itself?  How long has it been in business and what is their safety record?  Do they have maximum liability insurance? Do the vehicles have state of the art vehicle tracking software? Are their chauffeurs professionally trained and displaying company ID badges?  Are they trained to properly install child car seats and do they offer car seats if you didn't bring your own?  
Automotive Luxury Corporate Car Service has maintained a 99.9% safety rating for the past 30 plus years.  All our chauffeurs undergo thorough background investigations and extensive, ongoing certification and safety training, as designated by the Automotive Chauffeur Diploma Program. Our drivers are educated on how to use car seats, booster seats, and wheelchair assistance, and we have every child safety seat imaginable ready to be installed in your vehicle of choice.
 Still, have questions? Talk to someone at the company.  Even better, check out the vehicle yourself.  
For example, 'Clean' means different things to different people but what does it mean to you? For some customers and operators, clean simply means no garbage on the floor.  For others, clean means sanitized, sparkling, and feeling like new. You may need a multi-lingual driver, have special seat requirements due to injury or size, or may need assistance with wheelchairs, oversized luggage, or handicapped passengers.  When considering an Airport Limo Bus, Corporate Car Service, or Wedding limo Rental Service, do not assume that all operators and drivers are prepared to provide the type of service and amenities you need.  
At Automotive Luxury Service we understand the importance of reliability, service, and security.  We offer specialized vehicles and services that other companies simply cannot offer. Other limousine rental companies or corporate car services just don't have our experience and focus on exceptional service.
Please call us at 800-516-1134 to get rates, request special language drivers (Bi-lingual English/Russian, English/Spanish, and many other Languages) or for any questions about Limos, Cars or Buses for Airport Transportation to any airport in the NY Tri-State Area. Contact us today.
https://automotiveluxury.com/wp-content/uploads/2016/10/car-detail-.jpg
997
1500
Doug Camhi
https://automotiveluxury.com/wp-content/uploads/2015/05/automtove-logo.jpg
Doug Camhi
2018-10-15 16:46:22
2020-11-16 04:41:06
Tips for Hiring a Corporate Car Service