Airport Transportation to or from NYC airports, Weddings, Bar/Bat Mitzvahs,
Executive Travel, Sightseeing, Parties, Buses, and More.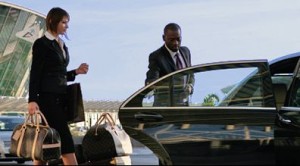 Here at Automotive Luxury Service we understand the importance of reliability, service and security while providing luxury Airport Transportation to or from NYC airports. We constantly exceed the performance standards required by our clientele. Our unique relationship with Fortune 500 companies assures our commitment to quality service.
Customers become long time clients and refer family, friends and colleagues. Automotive Luxury, celebrating over 35 years serving customers in the Tri-State Area.
From our Limousine New York HQ office we specialize in the Tri-State Area including New York, New Jersey, Connecticut and Pennsylvania, however we provide limousine services nationwide.
Let us arrange Limousine Transportation to or from NYC airports Airport or transportation to and from any airport. Our curbside drop off and Baggage Service will make you feel like a VIP.
Call us today and receive the personal attentive care you expect and deserve.
Looking for livery or black car service? Let our handy livery worldwide transportation system check times, dates and fees for you online.
Pre-verified destination addresses checked for accuracy to ensure correct address and route. Eliminate worries due to inaccurate, incorrect or new addresses and ensure you arrive at the right place on time.
24/7 Reservations and Customer Service. Anytime reservations or help. Did you forget to make a reservation during your busy day, call us at midnight or even 2am. Last minute reservations okay. Convenient after hours help when you need it most.
Experienced, multi-lingual reservation and service personnel – don't worry about translators or English as a 2nd language, we'll speak your language.
Integration with travel department services. Fax or email us your itinerary and we'll do the rest. Save time and money, simply let us set up your transportation reservations directly from your existing travel itineraries.
Assistance with red-eye, overnight and after midnight airport, bus, train or cruise ship arrivals and departures. Assures your driver will be there when you need them.
Automotive Luxury drivers personally meet and greet you at the baggage claim area during transportation from airport. No additional inside meet charge, save time, avoid having to search for a vehicle number outside, courteous, knowledgeable, & friendly drivers.
Our drivers will assist with any baggage you have. Avoid costly airport carts or baggage handlers. Save your money and your back.
Flights and train arrivals monitored online before pick up. Ensures you save money by minimizing driver wait time charges.
Avoid ruined plans, missed parties, missed meetings and late arrivals by booking with a trusted name in transportation for over 25 years.
Your safety and security are assured as all vehicles come equipped with State of the art Vehicle Tracking Software ( LimoTrak from Accutrak USA)