Top 7 Reasons to Choose Automotive Luxury Car Service over Uber when booking your next Car Service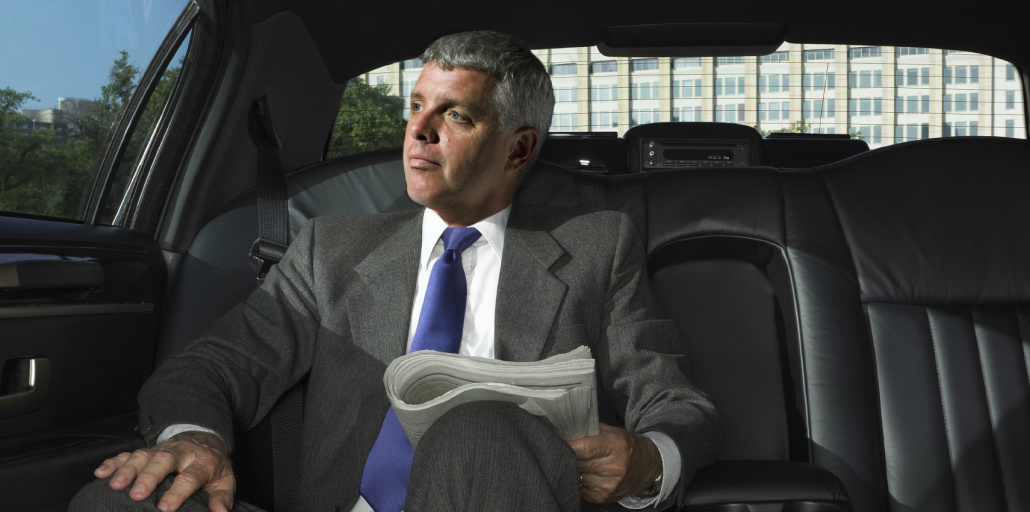 For many, a chauffeured NYC car service needs to be more than just transportation with the convenience of an app.  Let's face it, Uber and some of these other on-demand vehicle apps that have swept over cities are just that: apps from technology companies.
Chauffeurs and chauffeured car service companies however, have the experience, class, and professionalism to serve corporate and private clients' travel and event needs with reliability, safety, and security.
Here we explain 7 reasons to choose an automotive luxury limo or NYC car service over an app such as Uber.
Personalized care that goes beyond mere transport to your destination. You can manage all your group travel and logistics with a professional car service. Some of the more professional automotive luxury car service companies in NYC let you simply email or even fax (old school) your itinerary and the professionals do the rest.

They will set up your transportation reservations directly from your existing travel itineraries, especially a NYC car service such as Automotive Luxury. They can plan and coordinate business meetings, events, airport service, and more to provide event and logistic solutions.  This level of care and experience is simply not the goal or focus of an on-demand vehicle app company such as Uber.

Specialized vehicles for every need. When you work with a specialized NYC car service like Automotive Luxury, you get access to a fleet of specialty vehicles for any size group or event type. A professional car service typically offers a fleet of luxury vehicles includes vans, buses, limousines, and other specialized vehicles.

As one of the longest standing companies, Automotive Luxury has one of the largest fleets available for clients needs. For example, the current vehicle models in our fleet include but are not limited to: Maybach, Mercedes-Benz, BMW, Audi, Lexus, Cadillac Escalade, Lincoln Navigator, GMC Denali, Stretch Limousines, Lincoln MKT, Luxury Coach Buses, Minibuses, Terra Vans, Executive Vans, Mercedes Sprinter Vans, Ford Econoline Vans, Hybrid and Alternative Fuel vehicles. We can have any of these makes and models available, almost anytime and anywhere you need them.

24/7 Customer service for reservations and customized service.  A professional automotive luxury car service takes reservations for future travel and provides customized services around your preferences. At Automotive Luxury, you are able to build reliable schedules through a simple, automated confirmation system or our 24/7 customer service.

Reservations, revisions, and cancellations are all automated across multiple systems to ensure accuracy and efficiency. Unlike Uber or other apps, a customized automotive luxury service is in business to cater to the individual or corporate needs of each client; such as your own corporate logo on signs for easier pick-up, infant and booster seats**, multi-lingual chauffeurs, or your own personal account representative.  A professional chauffeured car service offers a level of customer service and travel experience that Uber simply cannot provide.

Safety. Many professional chauffeured-car services strive to incorporate tracking on their vehicles and rigorous screening and safety training of their drivers and staff.  All Automotive Luxury vehicles are equipped with LimoTrak state of the art vehicle tracking software, and driven by experienced chauffeurs who are 100% focused on you and your needs.

Our drivers never use cell phones while they are driving, and they are not worrying about their last or next 'pick-up.'  Uber drivers must use cell phones to "accept" jobs, 'check-in', or otherwise keep themselves on-track.  Moreover, Uber drivers receive relatively little to no training on customer care, safety, or city and region-specific issues.

Professional car service chauffeurs receive extensive training on all aspects of customer care, safety, and regional issues. At Automotive Luxury, chauffeurs receive additional specialized training to assist out-of-towners in their travel arrangements. Automotive luxury car service chauffeurs are completely focused on you and your needs so they never need to take their eyes off the road or their minds off your destination.

Experience and Professionalism.  Professional car service companies have acquired expertise over years of service to their clients and it shows in the level of service they provide. Automotive Luxury has been in business over 35 years, and our drivers have an average of 10 years as professional chauffeurs.  A professional chauffeur knows that their job is more than just delivering you to an address. They ensure that you have an exceptional experience and that every detail of your travel and itinerary needs are met.

For example, at Automotive Luxury we pre-verify all destination addresses and choose the most efficient routes based on the most up to date traffic and road conditions.  And, if any situation or service incident should arise, our CEO is always available and we act fast to resolve any issues.

The steady stream of overwhelmingly positive reviews from clients and employees are a testimony to the level of professionalism and care one can expect from Automotive Luxury Transportation. Contrast this with Uber where pretty much anyone can be a driver, and customer service is either unreachable or dreadful according to feedback from both clients and drivers (https://www.contacthelp.com/Uber/reviews).

Indeed, complaints about Uber on Twitter (https://twitter.com/Best_Of_Uber) are a testimony to the lack of experience and professionalism encountered by their clients. Why risk subjecting yourself to such a potentially disastrous experience?

Personal and Financial Security. The staff at Automotive Luxury is comprised of industry professionals and hospitality experts, all of whom exude excellence in every aspect of their work. All chauffeurs undergo thorough background investigations and extensive, ongoing certification and safety training, as designated by the Automotive Chauffeur Diploma Program.

Automotive Luxury has have maintained a 99.9% safety rating for the past 30 plus years.  In contrast, Uber has suffered a rash of bad publicity for incidents involving their drivers harassing or assaulting customers and killing pedestrians. Evidently Uber's background check system is so ineffectual that it could be considered non-existent.

You should be confident that your personal and business information remains with your luxury car service. You should be able to request custom reports and rest easy that these reports remain strictly confidential. Automotive luxury transportation offers automated processing and billing on a daily, weekly, semi-monthly or monthly basis by credit card or direct invoice and custom reports are available on request.  All your information stays with us.

Contrast this level of discreet, professional service with Uber. For starters, once you sign up in Uber's app, Uber claims the right to share your information with third parties.  This may mean sharing with your Uber driver, other industries, and even the public. The Uber privacy policy also states that your information, including your geo-location, will be stored in their system until your account is terminated, "to comply with our legal and regulatory obligations…and for other business reason(s)."

No Surge pricing. Automotive Luxury satisfies the growing demand for the cost conscious consumer and corporate executive while keeping the same rates no matter the weather, or demand.

Uber charges double when it drizzles and sometimes four or five times rate when demand is high. Reports show that Uber prices can change every three or five minutes, up to 20 times per hour http://www.washingtonpost.com/news/wonkblog/wp/2015/04/17/how-uber-surge-pricing-really-works/. And it's even possible for Uber drivers to artifically manipulate the rates for a locale (https://www.washingtonpost.com/news/the-switch/wp/2015/05/19/no-uber-drivers-cant-game-the-surge-pricing-system-the-way-one-driver-claims/).

There is no surge pricing with Automotive Luxury. There are no On-Peak / Off-Peak Charges either. It's simple: rates will not change with the weather, demand or other external pressures.
Automotive Luxury Limo and Car Service specializes in servicing the corporate world. From large corporations to small businesses, we understand the unique needs of our corporate clients and provide them with the finest first class personal service.
**Pre arrange any vehicle at almost any airport with a child safety seat expertly installed and Sanitized. Keep your kids safe with car seats. Our office has every child safety seat imaginable ready to be installed in your vehicle of choice; Booster seats, Forward Facing, Rear Facing, Infant/Toddler. Also we can professionally secure your own child seat in our cars, limos or buses and get you to the airports or event on time. Then, at your request, leave your child seat with us and we'll have it securely in the vehicle for your return trip.