Yes – Automotive Luxury Limousine can help! Stop looking for the best car service with car seats, especially if traveling with kids or with elderly guests.
To insure that drivers are educated on how to use car seats, booster seats and wheelchair assistance, Automotive Luxury gives them practice coverage in our driver training sessions. Infant car seat, toddler car seat and booster car seats are all available on request.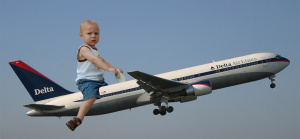 If you need a special seat but don't want to to drag it along on-board the plane or train with you, Automotive will hold your child safety seat at our office for no extra charge and bring it back on your return. We've heard of companies who actually charge for this simple service!
Automotive Service can provide a unique accompaniment program for under-age children traveling alone.
Need us to park the car, even in Manhattan? Automotive Luxury will do that and help you inside your terminal or apartment-stay with a child till the gate is called? We've done that!
If you've got a special need that involves cars and travel, please tell Automotive Luxury's baby friendly Limousine Service – we'll always say "yeah we can do that".
Automotive Luxury Service is better than those NYC car service companies you've been using that charge Car Service fares but give the lowest TAXI level service.
Car seats are required by law. Going on vacation with the family presents some logistical issues when little tikes are involved. Automotive Luxury Limo has child safety seats in over 42 states Nationwide.
Take the hassle out of getting to the airport or across town. We've got your baggage, child seats, executive travel, itinerary status and more. Anything you want kept on file for your personal travel needs will be at our fingertips to be sure your JFK Airport transportation needs are met.
Most States exempts taxi and for-hire vehicles from the child safety seat restraint requirement, yet encourages parents to bring their own safety seats that drivers of such vehicles must allow to be installed.
Let the Car Service with Car Seats do the heavy lifting. Bring your own car seat? What to do with it when you get to the airport. Take it on the plane?
Have the car service provide one for you? Do they? And what do they charge?
But we have found from listening to many distressed clients call us – after hitting a dead end in their search for car service with car seats & limo services that even offer the safety seats, that it's not quite so simple.
WE HAVE ALL SIZES OF CAR SEATS AND BOOSTERS. And we will store your seat while you are traveling, with a return booking reservation.
Our NYC Limo Service office storeroom has every child safety seat imaginable ready to be installed in your vehicle of choice. Booster seats, Forward Facing, Rear Facing, Infant/Toddler, just ask for one or if you need it more than one of them.
https://automotiveluxury.com/wp-content/uploads/2013/12/baby-plane1.jpg
592
1280
Doug Camhi
https://automotiveluxury.com/wp-content/uploads/2015/05/automtove-logo.jpg
Doug Camhi
2018-06-12 17:58:36
2020-11-16 01:45:50
Looking for The Best Car Service with Car Seats?