Pets At JFK Airport Get a New Pool
Are Pets Allowed at JFK Airport?  Well, the news is in, and yes, Pets are allowed at JFK Airport.  Dogs will be allowed to frolic at a 20,000-square-foot "resort" run by the pet-boarding chain Paradise 4 Paws. It will have bone-shaped splashing pools, massage therapy and other spa services like "pawdicures," the company says on its website.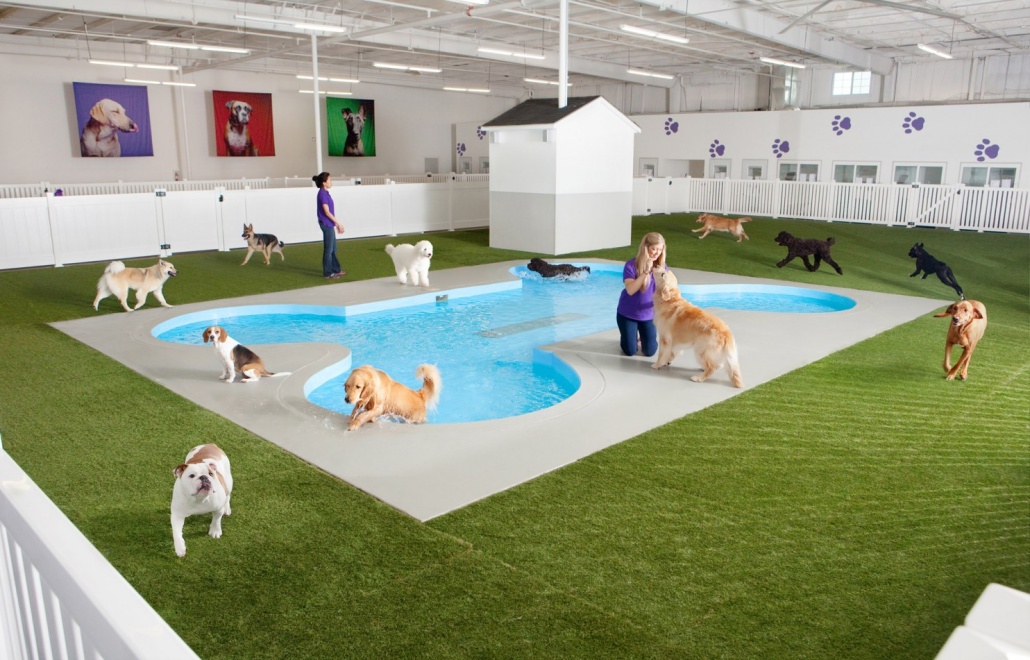 The ARK at JFK, its name inspired by Noah's biblical vessel, will more than measure up to terminals for humans: Horses and cows will occupy sleek, climate-controlled stalls with showers, and doggies will lounge in hotel suites featuring flat-screen TVs.
A new terminal dedicated to shipping animals will feature spa-like amenities including massage therapy, developers say.
While their owners are battling delays and huddling at luggage carousels, pets at JFK Airport will be living large at The Ark, a 178,000-square-foot shelter and quarantine for jet-setting animals.  Construction on the $48 million facility began in May. It is set to open next year.
It will include more than 70 climate-controlled horse stalls equipped with soft floors so racehorses won't hurt their hooves. Kitties can stretch their legs after a flight at the Cat Adventure Jungle, which will feature custom-made climbing trees.
The Ark will also house animals who won't be leaving the ground.  Travelers can drop off their pets at JFK Airports "top-dog suites" before getting on a plane. The suites will go for around $100 a night and include a human-size bed and flat-screen TV.  For more information you can visit Paradise 4 Paws here.
In addition to Fifi and Fido, the facility will be prepared to serve zoo animals and livestock.  Bollman said one of the hardest parts of designing The Ark for pets at JFK Airport was figuring out how to dispose of the thousands of pounds of waste produced by the daily stampede of four-legged travelers.  He said he and his team were working on an elaborate "poo chute" system — a cattle-pen floor angled just enough so manure slides off into a receptacle.
The project, overseen by the firm Racebrook Capital, will replace JFK's current kennel, the VetPort, which has been around since the 1950s and is in need of repair. Racebrook will lease the space from the Port Authority for $5 million a year over a 27-year lease, Crain's reported.  The PA expects around 70,000 animals to pass through The Ark annually.