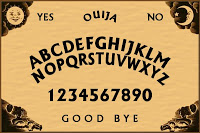 Looking for Service in all The Wrong Places?


Have you been looking for service in all the right places?
Automotive Service-Luxury Service-Limo Service-Car Service?
ALS wears many hats when it comes to the types of service delivered.
You need transportation and a rental car is not in the picture?
Flying into one of the area airports, JFK, LGA or Newark and looking for a reliable, safe, dependable mode of transportation into Manhattan?

Searching the internet, but not sure if that bargain service will actually show up when you land or if the car will be waiting to take you to the airport when you step to the curb?
Automotive Luxury hears lots of complaints about just that subject. Have you looked at any of our website or social networking sites and seen any of our client's recommendations?
"Highly Recommended, Professional. Value for the price. Fast response to request for documentation. More reliable than the big name services."
That's just some of the feedback the Managers hear at ALS when they review the daily survey reports.
It's bad out there, and your trip is important. So why risk not making it to the airport or that meeting due to another late or missing driver?



Car service not providing quality service? Maybe the service is suffering from the downturn in the economy by cutting back on cars and drivers? Having trouble booking a car- last minute- due to limited standby availability?
At ALS you get more-not less. Mercedes upgrades, BMW upgrades, Audi upgrades.
That's like getting a discount without asking for one!
So if you're still searching for service-you have finally come to the right place-Automotive Luxury Car & Limo Service……right here.
Check out some new stuff just added to the website by clicking Automotive Luxury Reports.
ABOUT THE AUTHOR: Douglas Camhi has been helping people book limousine and car service transportation for over 25 years. You can tap into his expertise here or by visiting NYC Car Service
https://automotiveluxury.com/wp-content/uploads/2015/07/board.jpe
133
200
Doug Camhi
https://automotiveluxury.com/wp-content/uploads/2015/05/automtove-logo.jpg
Doug Camhi
2009-07-07 18:48:00
2020-11-16 06:47:07
Looking for Service in all The Wrong Places?